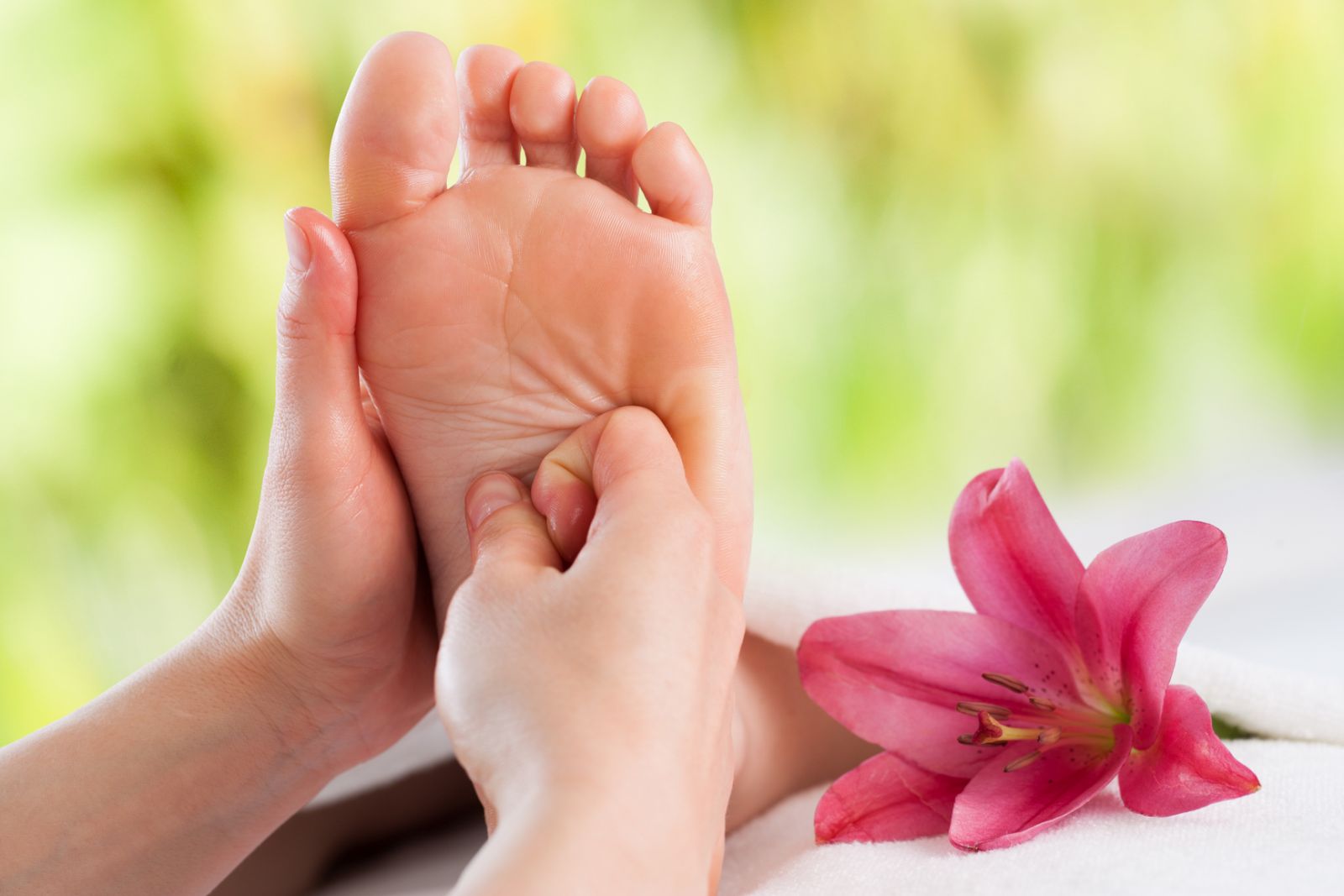 Foot Soother I use warm, moist towels on the feet and calves. A scrub is used on the calves and feet. Lotion will be massaged onto legs and feet after scrub. Current lotions, Coconut & Lemon Lotion and Lavender & Aloe Lotion.
Reflexology is applying pressure to the feet utilizing specific thumb, finger and hand techniques based on a system of zones and reflex areas that reflect an image of the body on the feet.
*This 15 minute session may be added onto any massage for only $15.