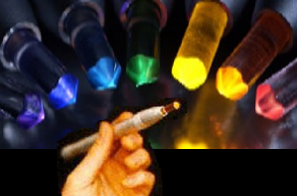 What is Esogetic Colorpuncture?
Esogetic Colorpuncture is the most advanced and rapidly evolving medicine of light available today. It combines the ancient esoteric principles of the Hermetic Doctrines, the energetic wisdom of Chinese medicine, and modern scientific knowledge of light biophysics to form a powerful healing system. It can be used in harmony with other healing systems such as homeopathy, acupuncture, psychotherapy, chiropractic, body work and many others.
I've only just entered this holistic healing field, but I've liked what I've learned so far. I'm far from being a practitioner, but I'll can share with you some protocols I've learned that I use for self-healing.
"Light is life. This is not a belief system but something that is confirmed by science. Specifically, light is present in the communication between cells in the body, and illness occurs when the cells can no longer speak the same language." - Peter Mandel