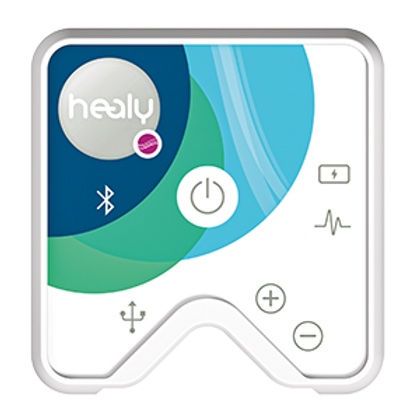 A Quantum Healing Resonance Activator Device cleared by the FDA. Healy is an ingenious invention that will provide you with support for your holistic health and your wellbeing.
Frequencies are the language of the universe and how your body, mind and soul communicate. Everything is frequency. The Healy analyses over 9 million frequencies and chooses the ones you need to harmonize your Bioenergetic Field. It supports you and helps you with pain, sleep, meridians, bioenergetic balance, fitness, job and more.
The Healy is meant help you to increase your vitality to improve the flow of
your energy reserves and to activate your energy reservoirs.
Programs for many important areas of your life!
B E N E F I T S
Relief of acute, chronic, and arthritis pain
Relief of muscle soreness due to overexertion
Harmonizes your Bioenergetic Field to help balance your mind
Harmonizes your Bioenergetic Field to help balance your body
Improves your quality of life
Happy to balance your chakras or use another frequency with the Healy before any of your sessions.
Contraindications: Frequency Specific Microcurrent is contraindicated if a person has any implanted electronic device such as; pacemakers, implanted pumps, cochlear implants. Also anyone with uncontrolled seizures or women who are pregnant should not use the Healy.